being on a small budget, i am all about buying pieces that are transitional between seasons. dresses are a great and easy piece to transition. again, it's ALL about the styling.
below is a new dress from madewell. i love the bright bold blue color and the soft, scuba material of it. it's flattering on many body types and extremely transitional between seasons.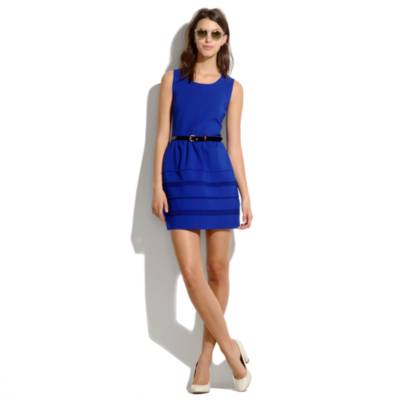 when wearing this dress for the cold days - think layers. sweaters, scarves, tights, boots, and jackets.
1 // 2
3 // 4
5 // 6
7
for the warmer days that are approaching, think light layers - anything that can be taken off for warmer rays and replaced for chilly nights. also, think accessories - this dress just begs for them.